Among the most significant variables in keeping customers happy in customer service interactions is ticket resolution time.
Respondents to a study from the Interactive Intelligence Group said they valued "timely" customer service interactions over professionalism, knowledgeable agents and ticket resolution during the initial call.
Customer support frustration may have spawned this satirical graph: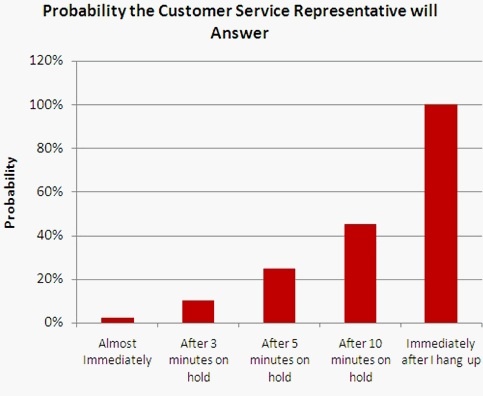 The following are two of the most effective tactics to cut resolution time without providing a poor customer experience:
1. Use self-service customer service to save time
It's important to remember that most customers would like to avoid calling support at all. In fact, 90 percent of consumers expect a brand or organization to offer the option of a self-service customer support portal.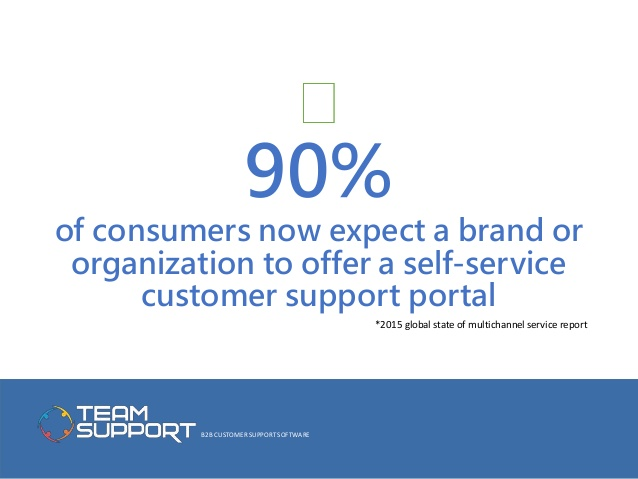 Credit: TeamSupport LLC via SlideShare.
Approximately 70 percent of customers prefer using website-based support over email and phone, and 40 percent prefer self-service overall, as it allows them to solve their issues without having to talk to anyone.
The most natural solution? Self-service help portals. Self-service portals help reduce overall ticket volume, and save precious time on behalf of customer service agents. In addition, customers increasingly expect their availability.
Credit: www.softwareadvice.com 
Consumers overwhelmingly chose live chat over customer support calls because of the medium's lack of on hold time and overall convenience.
Ideally, opt for a support desk service that offers a consolidated view of all support requests coming from each channel—social media, email, chat, website—at once.
2. Audit your existing ticket resolution system for inefficiencies
There's a tendency in business towards expanding workflows and processes to tighten up loose ends, ensure accountability, accuracy, and quality.
While each process addition to ticketing may have appeared justified at the time, it's worthwhile to holistically reexamine the speed of your interactions and the time burden put on customers and support staff.
And, if you're finding your entire ticket system inflexible, Supportbench offers a free trial of its support CRM and case management platform.
Here are a few common pitfalls to avoid:

Approval process
Look over the process in place for approving customer service agent solutions. Identify oft-requested approvals—especially those that take the longest to resolve—and consider widening the scope of pre-approved support agent actions when it proves efficient.
Or, scrap most of the approval process altogether. Instead, monitor and reevaluate actions that need approval based on customer service actions in aggregate and request volume by type.

Inefficient workflows waste the customer and agent's time
Customers don't want to reach out to support, and customer service agents don't want to spend excessive time solving the same problems again and again. To combat this dynamic, provide cross-channel automated suggestions for solutions to the most popular customer requests.

Increase employee access to support channels
The trickiest support questions to answer—and likewise those that keep your customers waiting— are often those that require intervention from product experts outside the support team. Ensure a system is in place that can send these tickets to an accountable member of another team, and that there's a centralized location where all appropriate personnel can access ticket requests.
Ticket resolution time sends a powerful message to your customers
Ultimately, improving customer service response time, and thereby improving customer satisfaction, lies within an organization's willingness to respond to customer's needs.
When you respond to a customer's needs quickly, your company sends a powerful message: your customer's issue, and by extension your customer, matters.