Being a small business is hard. As a small business you're always working, are on a limited budget, your focus is on finding new customers to grow, and every paying customer is precious. A Customer Support Software seems unnecessary and a waste of resources, so why use one?
Customer service systems might seem unnecessary to a small business, but they are arguably the greatest investment you make.
How Important is Customer Service?
– 55% of consumers have intended to make a purchase, but backed out because of poor customer service. (American Express)
– 58% will never use the company again after a negative experience. (NewVoice)
– 52% of consumers have made more purchases from a company after having a good customer service experience. (Zendesk)
– 48% of people who had negative experiences told 10+ people about it. (Harvard Business Review)

Let's explore 3 signs that you are ready for a customer support system…
1) No Accountability
As a small business, customers are gold and making sure your customers are happy is priority number one. After all, keeping a current customer happy is far easier that finding a new customer. And, the happier they are, the more they'll rave about you and refer you to others. And so, if you're not answering every customer service question or issue personally, how do you know if your customers are getting answers to their inquiries or even if they're satisfied?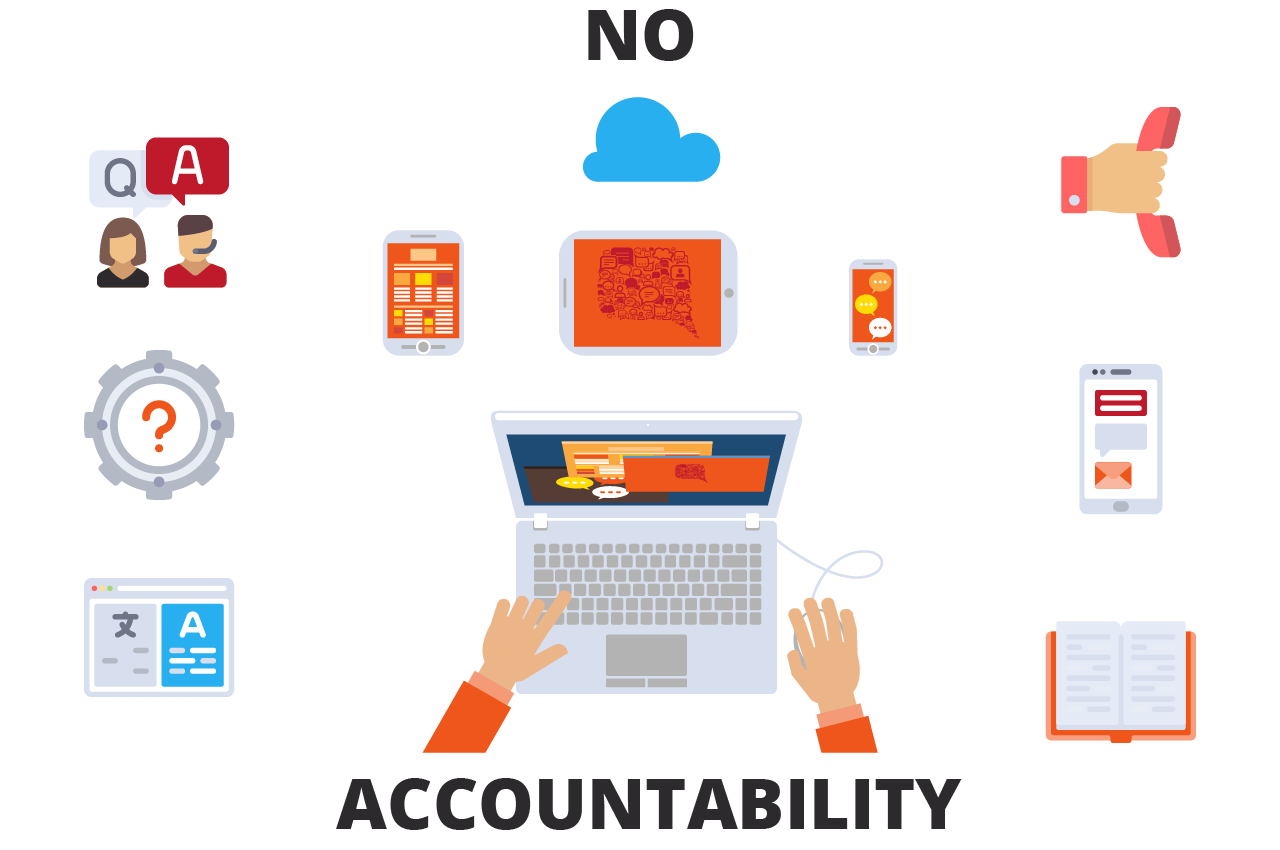 Here is where accountability becomes vitally important. Most small businesses don't keep track of phone calls, or manage questions via a shared email inbox making responding to your customer inquiries no easy feat.
Customer Support Software is designed to help you track, manage, and ensure accountability to all communications you are having with your customers.
A quick cheat sheet to help you identify if customer support software would be valuable for you.

Problems you may be facing:
– No easy way to see the answers your customers are getting
– No way to prioritize questions / issues from customers
– No way to manage questions / issues from customers
– No easy way to see if your customers are happy with your service
What customer support software solutions do:
– Easily view all communication from a customer inquiry, past or present
– Track to the quality of customer service on each issue
– Easily prioritize and organize customer inquiries
– Assign individuals ownership of customer inquiries
– Track any type of activity on issues and create notes on them
2) No Visibility
Another important aspect for small businesses is knowing about your customers behaviors. This means knowing who your customers are, what feedback they have, and if they are happy with you as a business.
In today's world, customer service can give businesses the edge over competitors by giving you insights into your customers past, present, and potential future. We call this a 360-degree customer view which you can read more about here.
A 360-degree view is an aggregated and holistic view of a customer allowing you to serve them better by personalizing every interaction. This could be as easy as asking them about a previous interaction (how was the last oil service you had?), or knowing what they could be doing in the future (you are do for an oil change, if you book today I can give you 20% off).
Personalization through visibility changes the way customers interact and talk about you giving you the edge on competition.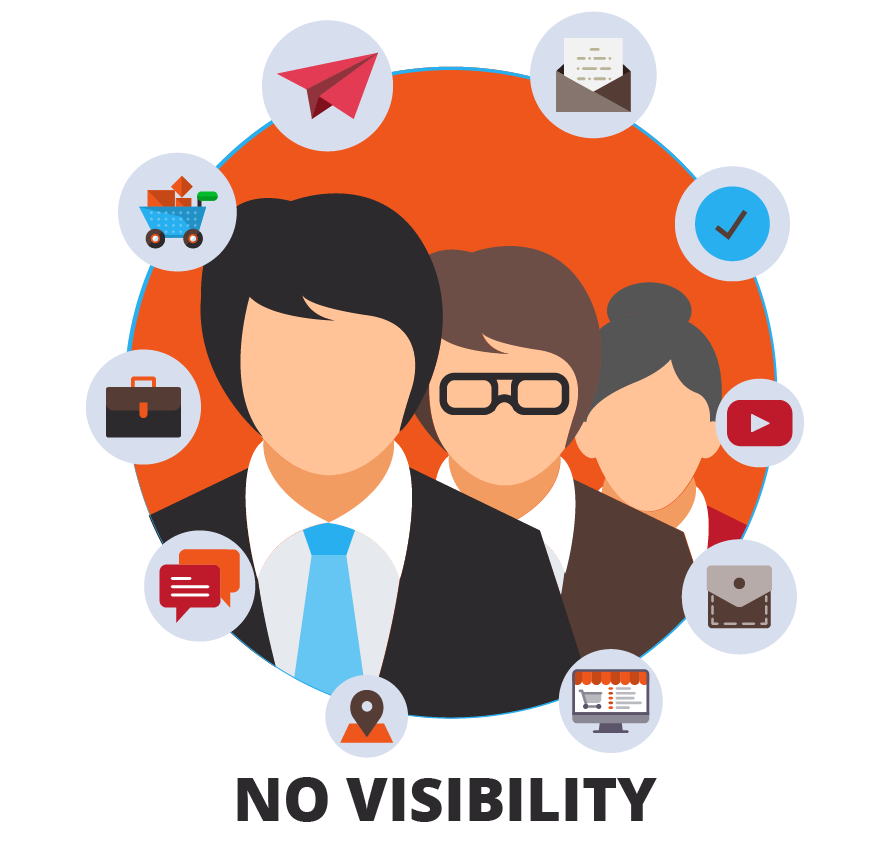 Problems you may be facing:
– Unable to view a customer's past issues / inquiries
– You don't know what customers are contacting you
– You don't know how often customers contact you
– You don't know if customers like you
– You have no idea what your customer service staff are working on
– You have no idea if your customers are getting answers in a timely fashion
What customer support software solutions do:
– Give you a full view of a customer's history with you
– Gives you insight into why customers are contacting you
– Gives you the ability to survey customers giving you insight into their satisfaction levels
– Allows you to see what your customers service agents are doing
– Gives you the power to define service levels (SLAs) and enforce them
3) Customers are Complaining
A sure tale sign that you need a customer system is if your customers are starting to complain or start dropping off. Most of the time, customers don't directly complain but do it through online reviews, social media, or stop buying your product / service.
"For every customer who complains, there are 26 customers who don't say anything."
(White House Office of Consumer Affairs)
Without visibility and accountability, you have no way of knowing what and why things are going so wrong with no easy way to fix it. It's far easier to keep an existing customer than finding a new one and is 6-7 times more expensive to acquire a new customer than to keep a current one (White House Office of Consumer Affairs).
Problems you may be facing:
– Direct complaints to your support team or other company channels
– Bad user reviews on the internet
– Complaints on social media
– Drop in business without an explanation to why
What customer service / support solutions do:
– Monitor social media channels
– Directly survey each customer
– Pivot on complaint data allowing you to gain insights into the 'whys'
– Build online communities so that you can share problematic knowledge and allow customers to interact with others with your product or service.
What to do Next!
If you're a business owner and not answering customer questions and/or complaints directly, the benefits of having a customer service tool can be business changing. Customer support software is designed to give you tools and insights into your customers allowing you to deliver amazing support.
If you have noticed some of the above problems to be familiar with your customers, then I would recommend free advisory services such as SoftwareAdvice to help you find the best solution. These services can recommend software free of charge based on what you are looking for taking out the research on your end.
Once you choose your software, great customer service companies such as Supportbench will guide you and setup your system free of charge to ensure the maximum amount of success with your customers.
The one elephant in the room I have not yet touched on is cost, and for small businesses it's a HUGE elephant on top of another elephant with wings on its back.
Customer support software is an additional monthly purchase with the value outweighing the cost, but it still does not have to hurt your bottom line.
Customer service platforms like Supportbench break the traditional feature based licensing model and reward small business by giving you every feature right away without any extra cost, so it's worth it to shop around which makes services like SoftwareAdvice so valuable.